Ready for some Holidays
These we thought, and so we decided to make a short weekend trip, to relax. So we leave the girls and bikes at home, take some proviant, and go by train to Prague (the Capitol of the Czech Republic).
Here we residenced at the Moevenpick Hotel and enjoy the good live and the most time we don't sleep, because there was no time to sleep there.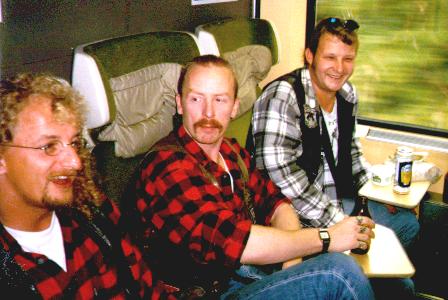 Here is a little look at the train. Because it was a long trip, we have some Beer, Wine, Whisky, Bread, meet and other stuff with us, so we have a nice trip to Prague.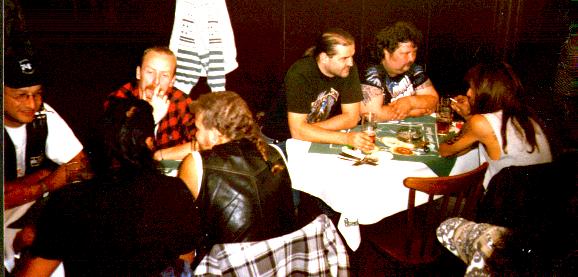 Here at Prague we first checked out the faboulus boehmische Kitchen. It is good and cheap food,
and the beer is not so bad too.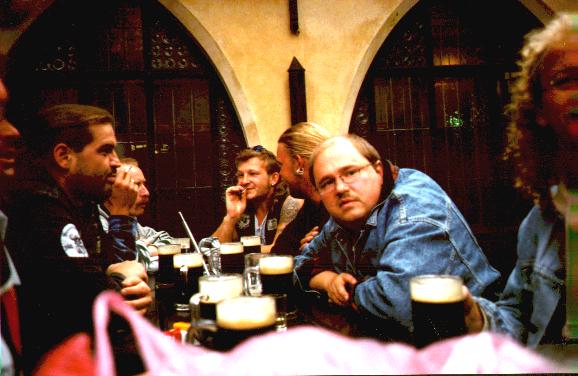 Here at the picture up, we visit the brewery 'Uflecko', a very nice place, were you find anything what your body and brain needs.

And here you see the Heroes after a hard fight, and spend money for the second cherished Hotel at Prague, were nobody uses the rooms. So if you decide to make a travel to Prague, save your money for the rooms, spend it for the fun!
---
---