Halloween-Party
These Time was a hard one for our Condition, because these Year we have to prepare our Clubhouse for
a big Halloweenparty at Saturday. And we have to celebrate the marriage of our Member Priester with his beautyfull Renate. So we meet at Thursday, and prepare all walls with black PVC.

At these we pinned Halloweenpics, what we get from USA. And these work was very dusty, so that
we have some faboulus german beer, and some swedish Absolut Vodka and some american Jack Daniels so we do first the work and start than to prepare the Pumkins:


How you can see, it was a good work and we made very scarry Pumpkin faces.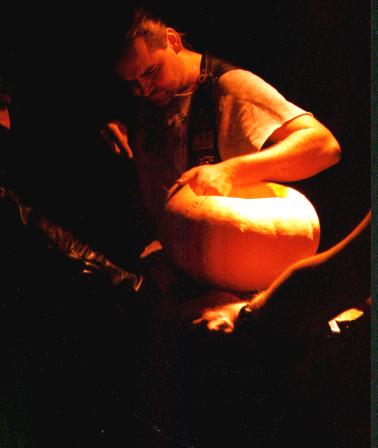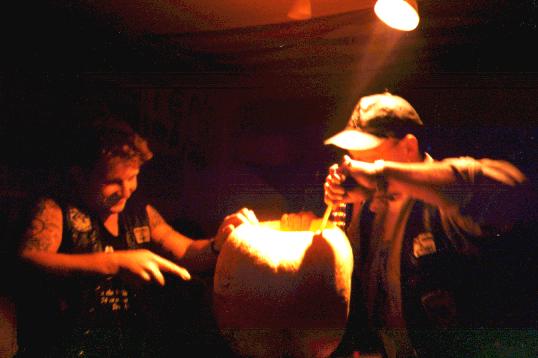 These work was the best, to make the faces and before some brain operations, a nice job.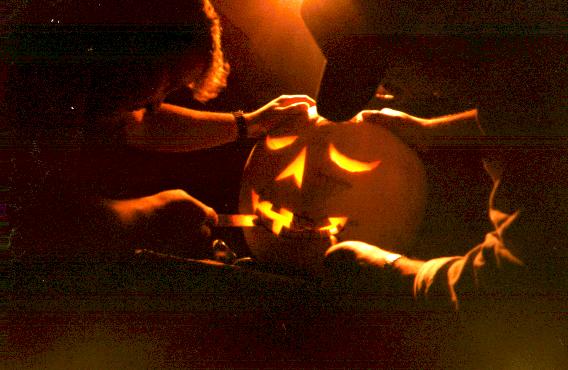 And the reason was
very showable!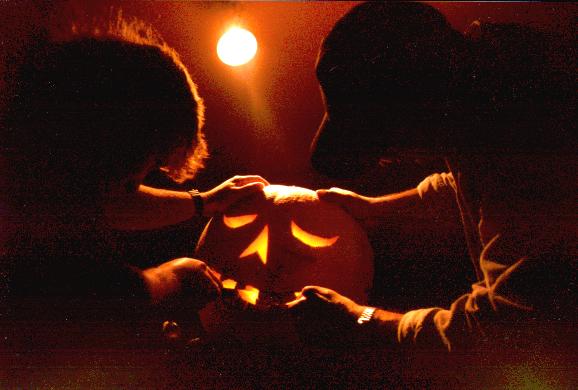 And at least Bambo checked, how a Pumpkin feels.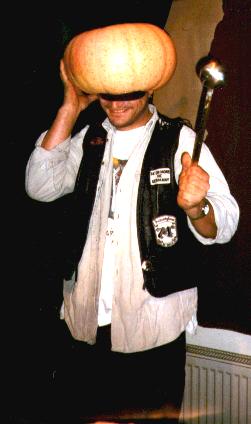 And with these "hard " work the Weekend beginns. The first of our three partydays.
---
---