Report of the Toy Run Party 1998
We met in Dechsendorf at the BP-gas station and started at 13:15 o'clock, with a total of 423 bikes of different kind of manufacturers as a long convoy to the Children's Hospital.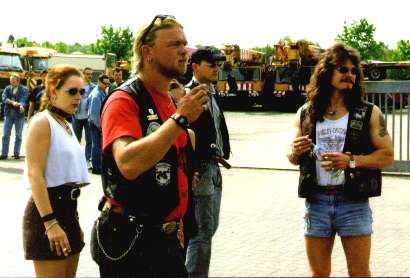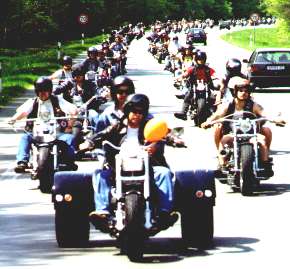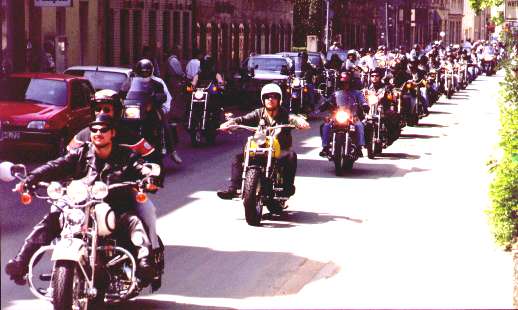 There the director, the children and the nurses were awaiting us with a buffet in the garden where chilly and cold drinks were served.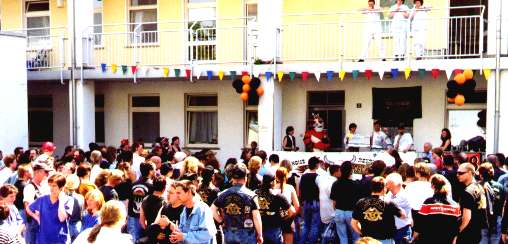 After a short speech we were able to hand over a , five park benches as well as many different toys. Then some bikers played with the children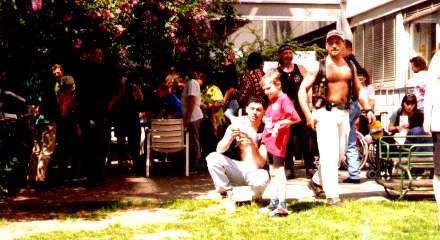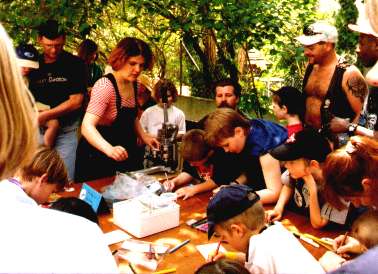 and others went from room to room where they handed toys and T-shirts over to the kids that were unable to come down to the yard.

Outside some musicians from Erlangen ( former BCA or Backer Krem and Anderson) and Hank Davison were playing.

Finally we gave away the awards to the children who had made wonderfull projects to the theme bikes and bikers.

In the late afternoon the great party at our clubhouse started, where the Buffalo Hartwurst from Pegnitz band played.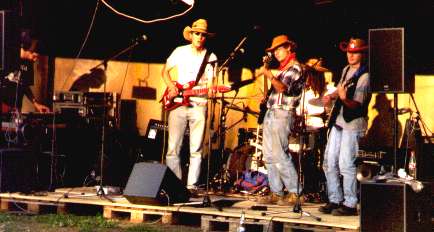 In the evening Hank Davison delighted us with an hour of music.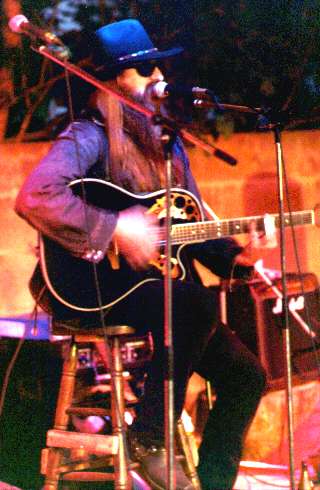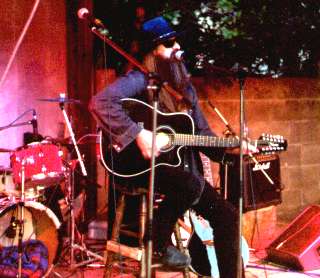 We had quite a bit of fun playing different biker games, eating goodies from the grill and kettle, good drinks and a nice fire burning in the barrel.

"bite the weeny":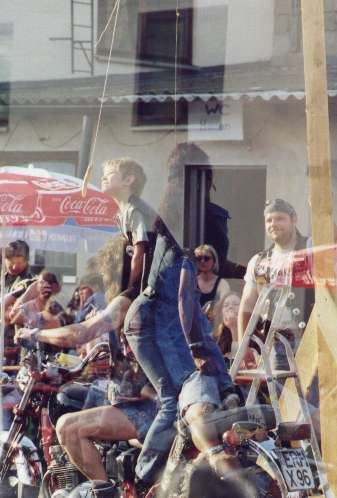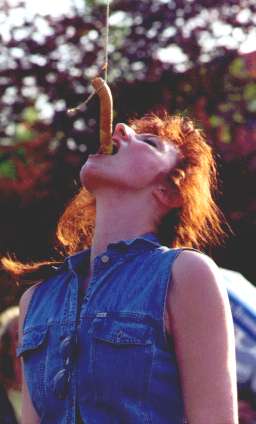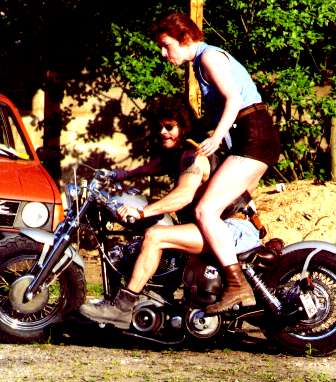 Slowrace: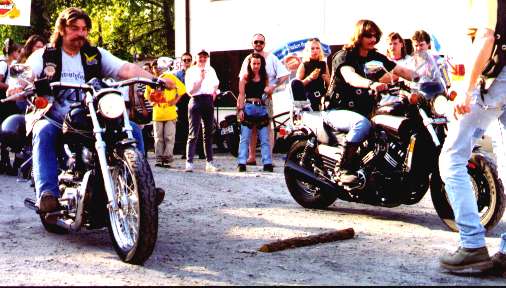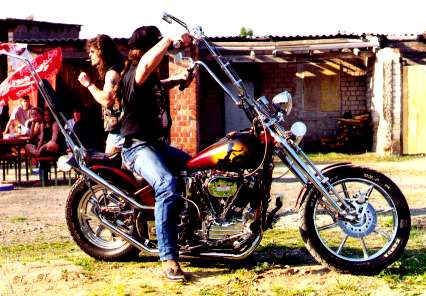 Eating spagetti without hands!: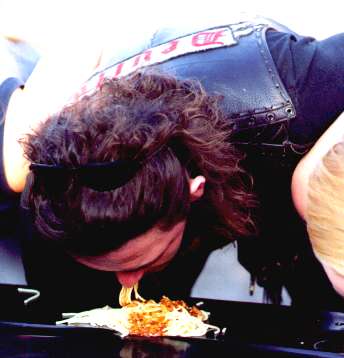 Engine throwing: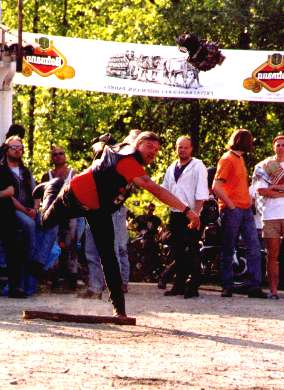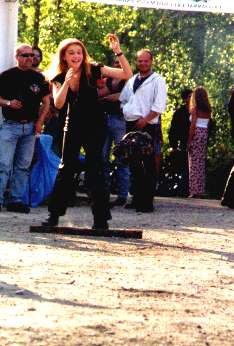 Last but not least I would like to thank all the helpers and all the participants who colaborated and so made it possible to help the children. Special thanks go to Mrs. Jolana H. who helped us get the permissions from the city and thus to make the whole event possible.
Very special thanks to the members of the Devils MC Hungary and friends, that made the long way of 950 km specially to participate at this event and help the children.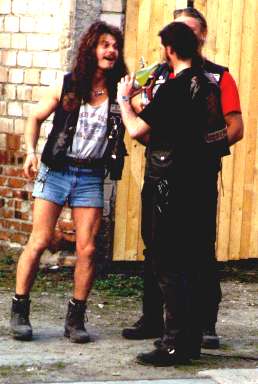 Thank you! Even two bikers from Finnland came all the way to Erlangen, but without bikes though.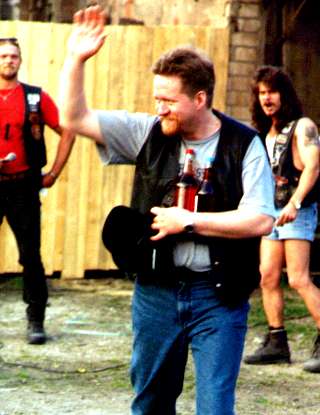 ---
---